Your ideal partner in your Vimuneco adventure!
Easy to wash, easy to carry and environmentally friendly, the Vimuneco bottle allows you to take your food supplements with you everywhere.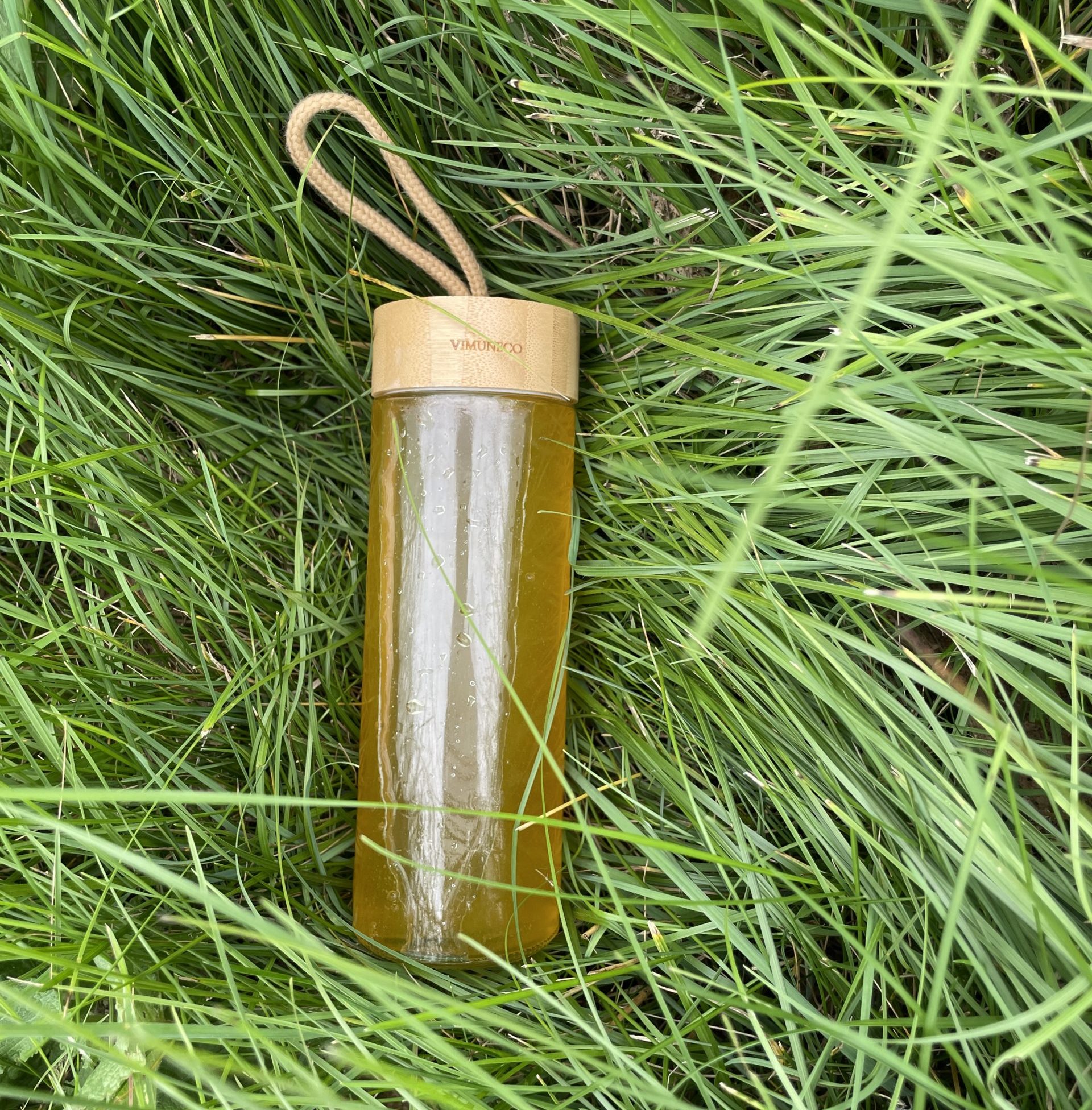 YOUR BOTTLE AT 50%
Buy two Vimuneco products and get a 50% discount on the bottle!
CODE PROMO : bottle50
SUGGESTED USE
Sachets full of nutrients that you can easily take with you everywhere? That' s no problem for us! But in which container should you mix them?
We have listened to you and we have the answer for you: the Vimuneco bottle. But we never want to give you anything but the best, and so we've studied how to find a container that is not only easy to carry around, but is also environmentally friendly.
The Vimuneco bottle is manufactured close by your home and is made of bamboo and glass !
Easy to wash, easy to carry everywhere with you, it will follow you day after day when you take your Vimuneco products.
430ml – dishwasher safe