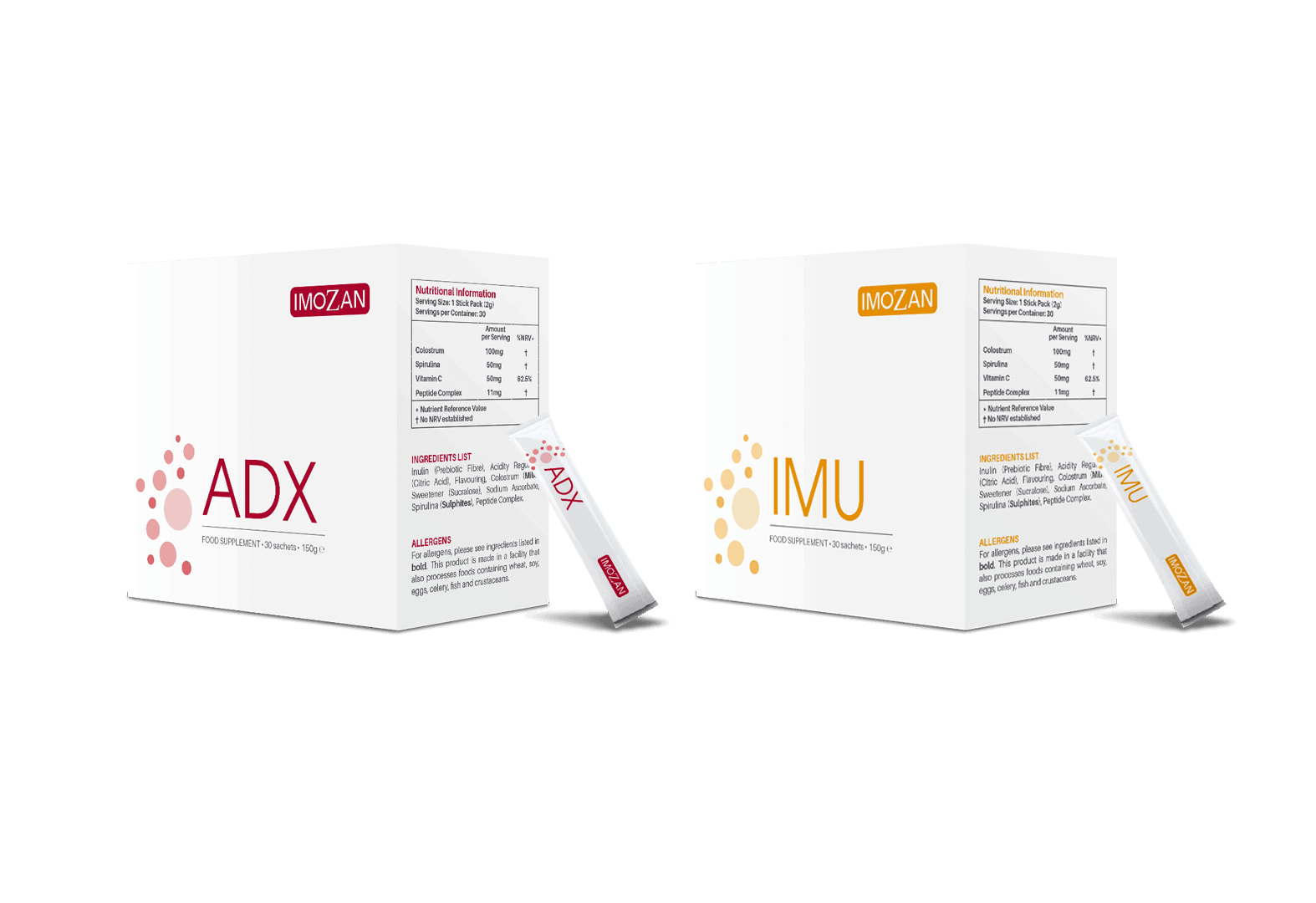 Imozan IMU – Immunity
Combination of vitamins and nutrients essential to your immunity. While most products are composed of ingredients with limited individual effects, Imozan IMU exploits the synergy of its ingredients that have been selected for their virtues and combined in very specific dosages.
Imozan ADX – Detox
Imozan ADX has been developed around the nutritional needs of your cells by combining antioxidants such as turmeric and pomegranate; detoxifiers such as artichoke and milk thistle; and vitamins in a single product. By combining more than twenty ingredients, Imozan ADX works on their synergy to achieve an optimal effect.
To attain an optimal effect, we recommend taking the two products together. By taking Imozan IMU in the morning and Imozan ADX in the evening, you guarantee a deep and lasting effect.